Makeup Mondays #13 :: Mascara
I can't believe that I haven't shared my favorite mascara with you yet!
I've been thru a lot of mascaras in my life - both drugstore and department store. I have a drugstore brand that I like too, but for the past year, I've been exclusively using this mascara.
It all started with a free sample of
Diorshow New Look mascara
that my friends at the Dior counter threw in for me when I was there purchasing foundation one day.
Since then, I've been in love with this stuff! It's $28.50 per tube but each tube lasts me about 3 months.

Here are the main reasons that I like this mascara:

1) The brush. It isn't like a normal brush, it's fancy. Something about the way it is made helps me avoid clumps - which is super important. More on that later. But look at this brush: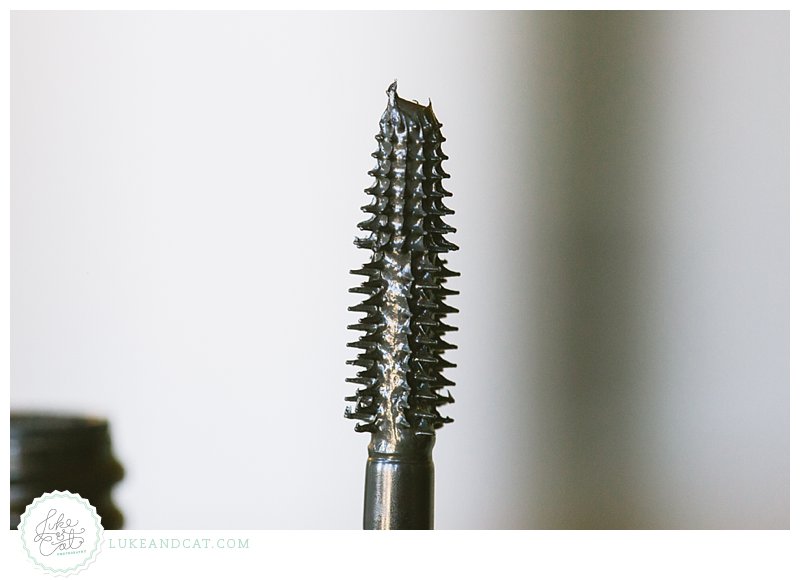 2) It's super black. I've used some mascaras before that might claim to be black, but their pigment just isn't as dark as I think it should be. This mascara is very very very black.

3) It's buildable. This is important to me as I put on a lot of mascara. Depending on the day, I might put on a few swipes, or I might put on a loooooot of swipes. As far as I have experienced, this mascara will build without getting clumpy or goopy. Officially, I would say that this mascara builds volume but still leaves your lashes defined.

Now, for my friends who are fans of waterproof mascara, sadly, this is not waterproof. But it is still a great mascara so you should give it a try!

Department store mascara is great, but there's some amazing drugstore finds too that are quite affordable. I'll share my drugstore faves in a future post. :)