First, there was Seven Brides for Seven Brothers. Then, there was Four Weddings and a Funeral. Luke and Cat now proudly present: Three Brides and a Photographer. In this email series, we will be looking at three different brides through the lens of running a successful photography business. Please welcome our first blushing beauty: The Mythical Bride.

The Mythical Bride is that fantastical figure you've seen in books, movies, TV shows, or on the cover of a magazine while you're in line at the grocery store. She's got off the charts high-end taste and an unlimited budget to go with it. She's got a runway dress from a world-famous designer. We've even heard some wedding photographers cite her as the reason why their business is stuck. "She's not the type of bride I work with" they tell us as they point to editorial spreads, Hollywood screens, or even our own website. "I feel like I can't charge more or take my photography to the next level until I work with this bride."
To that we reply: "Bibbidi-Bobbidi-Boo!" Let's wave our magic wands and take a down-and-dirty look at fairytales, myths, and the curse of self-fulfilling prophesies.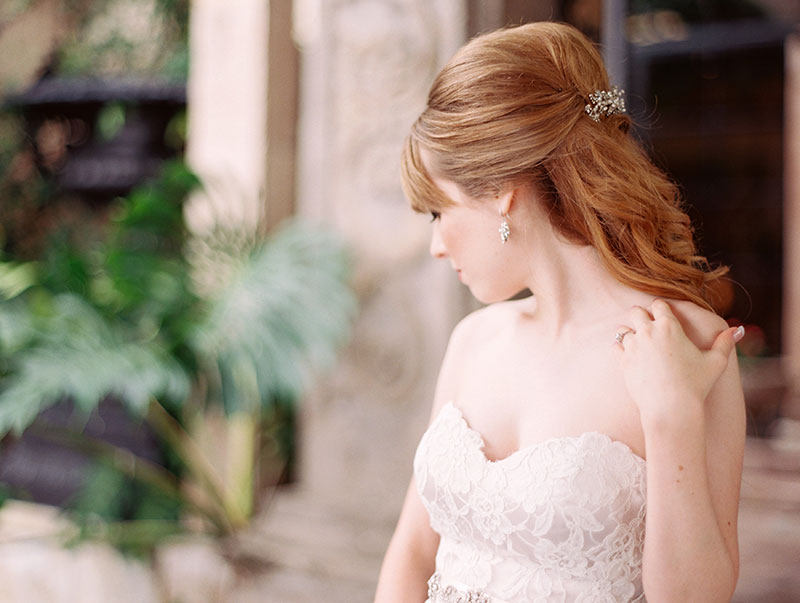 Cinderella may have married a prince, but she got to the ball in a camouflaged pumpkin pulled by mice, remember? If she had held out on her fairy godmother for a vintage Rolls Royce, she may have missed her window of opportunity.
With a wedding photography business, that whole "Someday, My Prince Will Come" mentality doesn't really work. Because waiting for Prince Charming or a Mythical Bride implies, well, a whole lot of waiting around.
Focusing too much on the Mythical Bride could make you miss what's right in front of you: brides who are channeling her in different ways throughout their wedding planning process.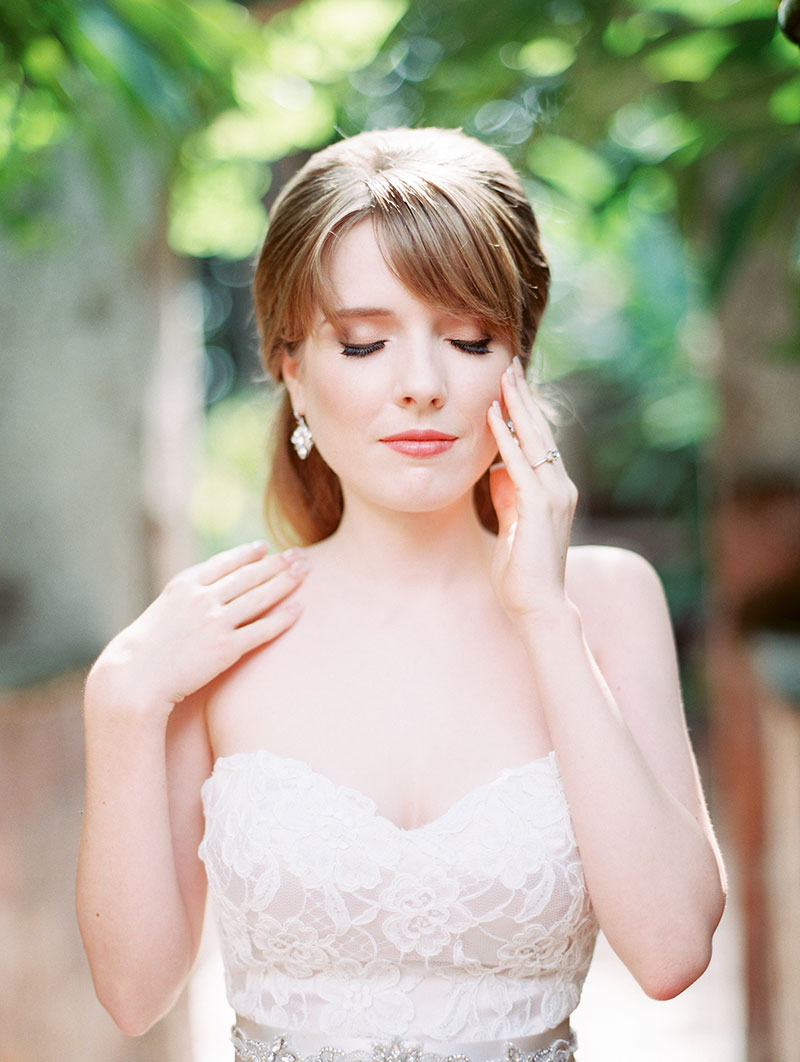 In all great fairytales, there's an element of sacrifice and the same is probably true for most of the brides that photographers work with. As anyone who's binge-watched Say Yes to the Dress knows, for every bride who says price is no object, there are ten more who are making certain financial decisions in order to buy their dream gowns: forgoing a new car and taking the bus to work, nixing an upcoming vacation, even giving up cable or eating out for a few months. They're on a mission, and they're going for it.
In other words, the mythical bride might not exist, but the desire to be like her definitely does. You don't have to wait for the Mythical Bride, you just have to communicate how your photography can enable your brides to have a little piece of the mythical fantasy wedding for themselves. They may not have the means of a celebrity A-Lister or the title of Her Royal Highness, but they can still feel like royalty in some ways (and have the photos to help them remember it).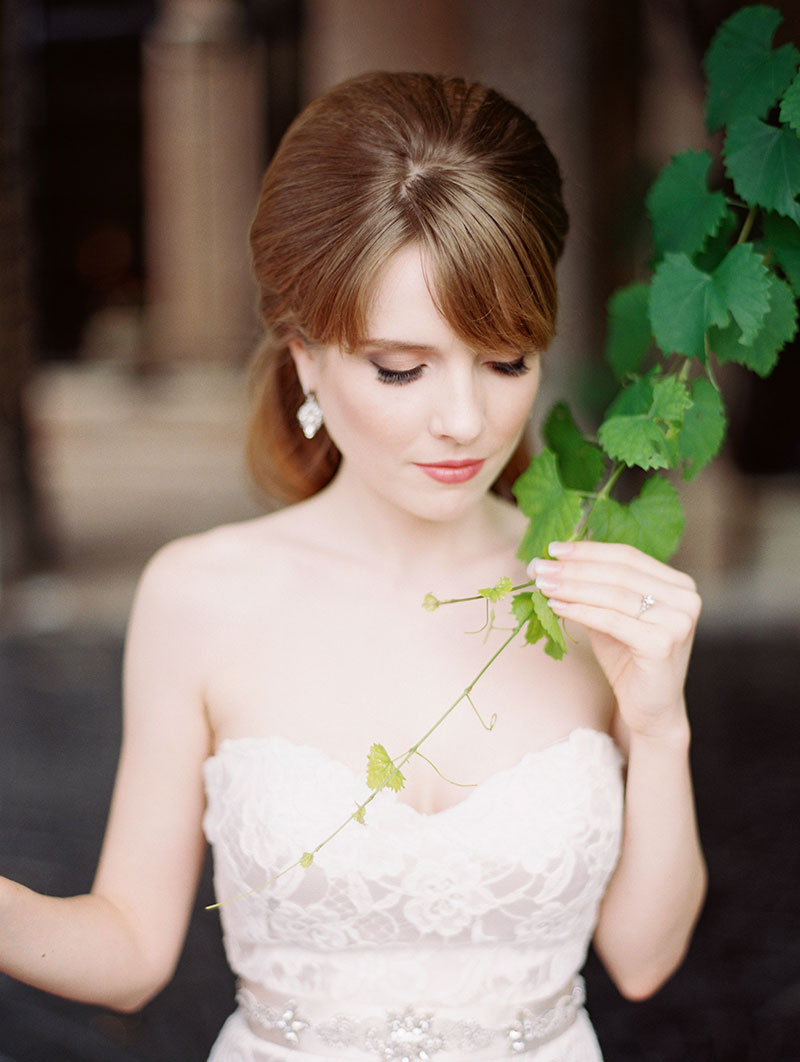 The Takeaways



Waiting around for the Mythical Bride isn't exactly the most practical business plan. But if you bend your idea of her just a bit, you'll discover a whole world of potential clients.



If wishes were horses, would you have a full stable? Don't get caught up in a vision of what your business or client should be and miss the opportunities you have right now.



Take a cue from brides who are doing a lot to achieve their dream wedding and recognize that what you do is part of the solution. Work with what you've got, even if it's a pumpkin and some mice. Finding ways to help your clients attain a piece of that Mythical Bride is the thingamabob that does the job—whether it's recommending a great planner, creating your own version of our Bride Guide, or helping them craft a sensible time line. The better they look, the better you look. So, help them work some magic by serving as a valuable resource.



That goes for love stories and the photos you take. You don't need a Mythical Bride, you just need to understand the priorities of the bride you're working with and provide your own signature photography magic that focuses on those priorities.



Know your worth and charge your worth. It's that simple and that important. Don't project your own financial expectations onto your clients—you might think they can't afford it, but they might have goals for their wedding that include stellar photographs even if that means sacrificing elsewhere. If that's the case, you are an essential investment to them and they are an ideal client for you, no matter who designed their dress!
everything to them. Look for her grandmother's handkerchief sewn in the skirt of her dress, wait for his tears when he sees her walking down the aisle. You can take legendary shots of any emotion-filled event, even if you do wish they had booked a better venue or spent more money on their flowers. To state it another way, we don't work with Mythical Brides. But we help regular brides create memories that become the stuff of legend and myth. You see what we did there? Bibbidi-Bobbidi-Boo!
You've probably heard this one before, but it really helps to approach every wedding as if it's the most beautiful event you've seen. We can become jaded in our industry, but remember that this day means
Leaving Fairy Tales Behind & Celebrating our Cinderellas,
Luke & Cat