The Best $5 We've Spent Lately
Have you heard of Fiverr.com? If you haven't - prepare to have your mind blown! One of our good friends told us about Fiverr about a year ago. The concept is simple - tons of creatives are ready to do 'gigs' for you, starting at the rate of $5.
We must admit, we were skeptics at first. Before I was a photographer, I worked as a graphic designer, so the thought of graphic designers churning out 'high quality' work for $5 a pop seemed too good to be true. But guess what? Fiverr is great!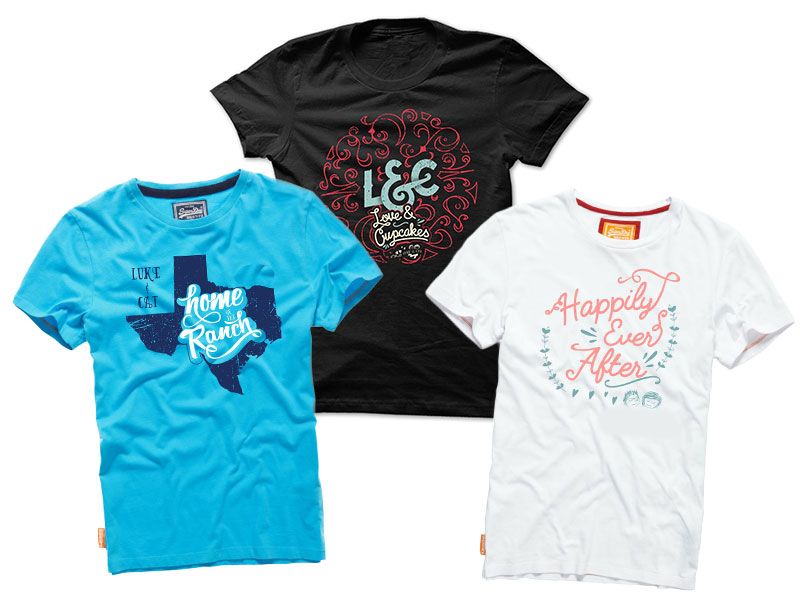 Our absolute favorite gig we've ordered has been the designs of our new tee shirts. If you encounter us around town, most of the time we'll be wearing one of our trusty Luke and Cat tee shirts that we had designed several years ago. When we decided it was time for some new shirts, I had a five dollar bill (or balance in my Paypal account) burning a hole in my pocket and chose to hire out the job to Fiverr. We were so impressed with our first shirt (Happily Ever After) that we immediately booked two more gigs (Love & Cupcakes - our email signature, and Home On The Ranch) from the same artist.
In case you're wondering, the next gig on our wishlist is a custom vector illustration. Our idea? Our bulldog Hudson as a superhero named Captain Tenderheart. Yep, we're those people.
Love & Cupcakes (Wearing That Shirt As We Speak!),
Luke & Cat