Makeup Mondays #18 :: Everyday Makeup
Today I'm sharing my 'everyday' makeup. The main thing that makes this 'everyday' makeup is that I'm pretty quick about it, I do not pencil my eyebrows in, and I use a dark brown pencil eyeliner instead of my normal black liquid eyeliner.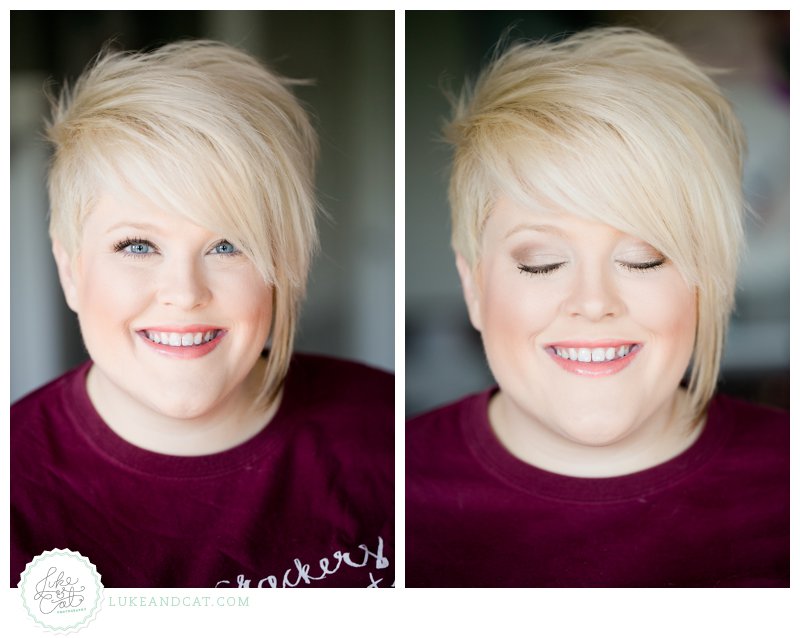 Even though it is 'everyday' makeup, I still believe I need to have my actual face looking good - meaning I'll still pay special attention to my foundation, bronzer, blush, and highlighter. The part I rush through is my eyeshadow.
EYESHADOW STEPS:
First, I put a
light shimmery shadow
on from lashline to browbone (meaning covering my entire eyeshadow area.) I use Urban Decay's eyeshadow in Virgin.
Next, I put a shimmery light brown shadow in my crease, concentrating on the outer corners of my eye. I blend that dark color in almost up to my brow bone. The shimmery light brown I'm using now is from my Dior Smoky Nude
palette
.
Finally, I take my shimmery white eyeshadow and brush it right under my browbone and the inner corners of my eyes to
brighten my eyes
(as seen in previous Makeup Monday pos!) The shade is Maybelline Expert Wear in Vanilla.
How many times can a person say shimmery in one blog post? LOL