We're Giving Away $4800 of Cool Stuff + a Tall Glass of Lemonade
"God, it was hot! Forget about frying an egg on the sidewalk;
this kind of heat would fry an egg inside the chicken."
— Rachel Caine
When July comes around in the heart of Texas, it gets hot. Darn hot. Spend a few minutes outside and you'll be sweatin' like a politician on election day. The heat can make people crazy—us included. But don't worry—we've done lost our minds in a good way!
You see, back in the early days of our business, we were sweatin' for reasons other than the scorching Texan temperatures. We were sweatin' to make it work; sweatin' over how we could improve our technique and our business systems; sweatin' over finances and sweatin' over where to reinvest our meager profits. Thirsty for a long, cool sip from the fountain of business knowledge, we would have given anything for someone to show us how to turn our lemons into icy refreshing lemonade.
That's why this summer, we're paying it forward with a gift so hot, it's cool. We're giving away a $4800 BUSINESS TRANSFORMATION KIT to one lucky winner.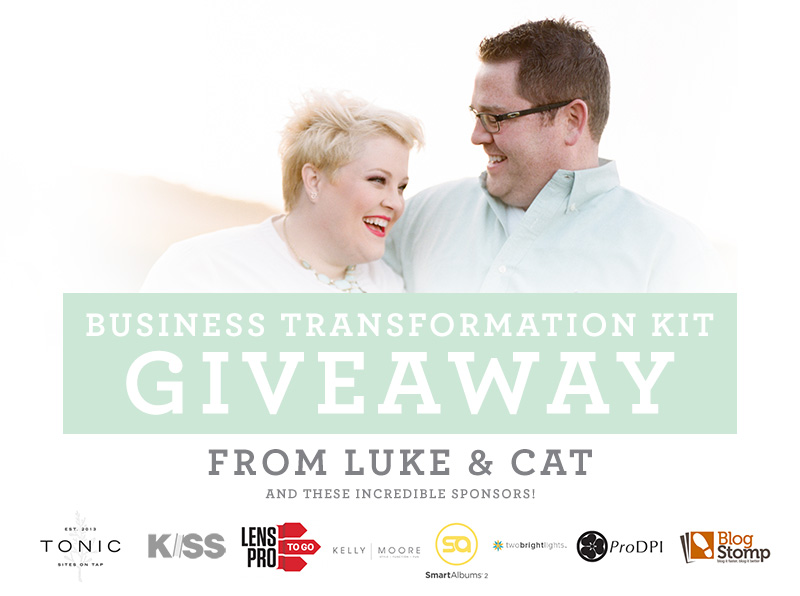 Here's are some of the goodies that are included:
But wait, there's more! While one lucky winner gets to clink glasses with us, we won't be putting anyone 'on ice'. Stay tuned for the crazy good offer we'll share next...
Meanwhile, here's how to enter for our FREE $4800 Business Transformation Kit GIVEAWAY! Contest ends 7/9 at 11:59 PM PST and winner will be notified within 48 hours.
P.S. Don't forget to comment at the bottom of the post with your answer to our question:
If you win the $4800 Business Transformation Kit, what are the top two questions you'd like us to answer during your VIP day of coaching?