Weekend Snapshot
At the Reception
Weekend Snapshot: It's our weekend ritual. Every Friday before shooting a wedding, we spend a few hours feasting on inspiration: glossy magazine spreads, favorite Instagram feeds, wedding site editorials, ads for luxury brands, Sprinkles' cupcake window displays…. It ensures we arrive at every wedding fueled by fresh ideas. Now, we're bringing a delicious bite of inspiration to you. Start your wedding weekend with a Luke & Cat Weekend Snapshot. The icing on the cake? The hands-on, how-to advice that accompanies each photo. Sweet.
View others in this series:
At the Reception
There's something so retro-cool about this photo of the couple seated together. Everyone's parents had one, and it's a classic favorite. Today, we'll talk about how and why we love this shot.

Not only is it old-Hollywood classic, but it serves as a great transitional photo of the bride and groom in a wedding album or even on a blog post. We snap this image as a first priority at the reception. Just as soon as everyone gets seated, and before people start eating, we head over and grab a shot of them together. We also use this time to let the newlyweds know we'll be taking our own dinner break, but if they need us, to just come grab us.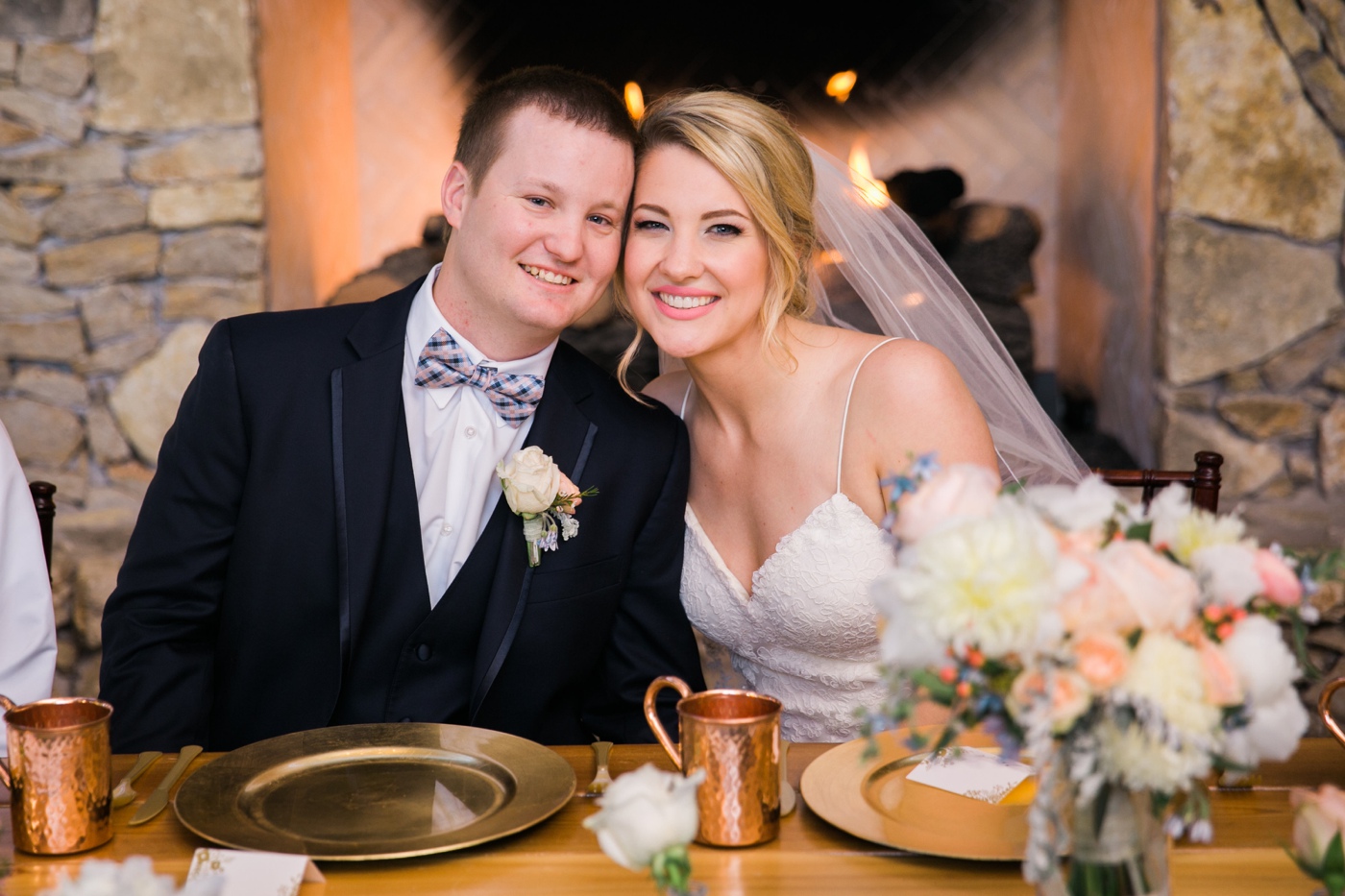 Lobster & chardonnay (our two favorite things to see at a reception!,)
Luke & Cat