Ice Cream Woes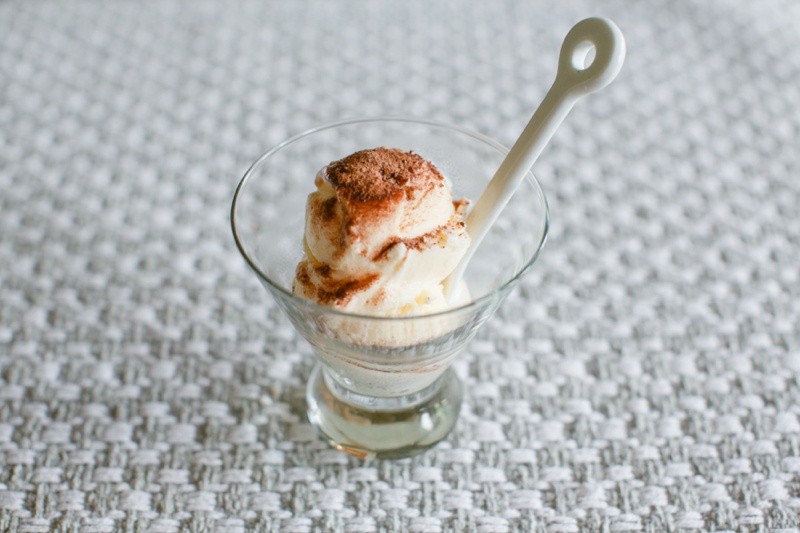 If you're reading this, send help.
Ok, that might be a tad dramatic. But we are are in the middle of a catastrophe, here in the south.
THE RECALL HEARD 'ROUND THE RANCH...
If you've been following the news at all, you probably have heard that due to listeria concerns, the best ice cream brand ever has issued a recall. This has been going on for a few weeks now, but at first, we weren't really affected by it. It was only very specific containers of ice cream, none of which we happened to eat. But low and behold, a few days ago, Blue Bell lowered the boom on my Sunday afternoon after-church couching tradition: issuing a recall on ALL of their beloved ice cream. Cookies and Cream, Pistachio Almond, Red Velvet Cake, nowhere to be found.
Lucky for me, until it returns to the shelves, I'll rely on my memories. And boy, they are special.
My favorite way to eat Blue Bell is the way my grandma makes it for everyone in our family - homemade vanilla, hand dipped into a bowl, sprinkled with Nestle Quik powder. All served in old chipped bowls while sitting at her bar in the kitchen watching westerns on television. Nothing better.
I'll try to help you understand by using a quote I saw on Facebook yesterday.
"Let me break this down for Northerners who can't understand the tragedy of recent events: The Blue Bell recall doesn't mean we're down a brand of ice cream. We don't BUY other brands of ice cream. The Blue Bell recall means WE ARE OUT OF ICE CREAM. "
LOOKING FOR THOSE GOLD RIMS & COUNTING THE DAYS,
Luke & Cat