Running A Business That Doesn't Run You
Cows aren't exactly great listeners. In the beginning, it takes a whole team to drive them and show them where to go. Here's the good news, though - if you put in enough good work when the cattle are still young, they'll eventually learn the patterns and follow your lead with very little resistance.
The perfect cowboy is the strong, silent type, for good reason. He can't bend to the whims of his cattle – he's got to be firm, and direct those cows with a steady hand and lots of clear signals. There's a dance to it. You've got to surround them from all sides and keep your eyes on each and every one. If you start letting the cattle turn left when you need them to go right, what you end up with is a bunch of runaway cows. In other words, what seems like a minor concession can quickly snowball into a full-force stampede. It can be tedious, exhausting work, but when it's done right, you've got a great herd that moves just the way you taught it for years to come.
In our photography business, we apply the same approach.
Sometimes clients are a bit taken aback by our list of 'don'ts': for example, we don't do Sunday weddings; we don't do weddings after dark; we don't schedule engagement shoots after hours or on the weekends. Why so many constraints? Because we know the lay of the land, and we're crystal clear on where we should be guiding our clients and our business.
Oh, we've made concessions before. For example, we once worked with a delightful bride whose mother wanted nothing more than to be at her side during her bridal photos. This required the mother-of-the-bride to make an 11,000-mile flight from Kazakhstan. The day of the photo shoot brought a torrential downpour, which meant we should have rescheduled - with our signature 'Golden Hour' outdoor photography style, we can't make our magic if the sky opens up.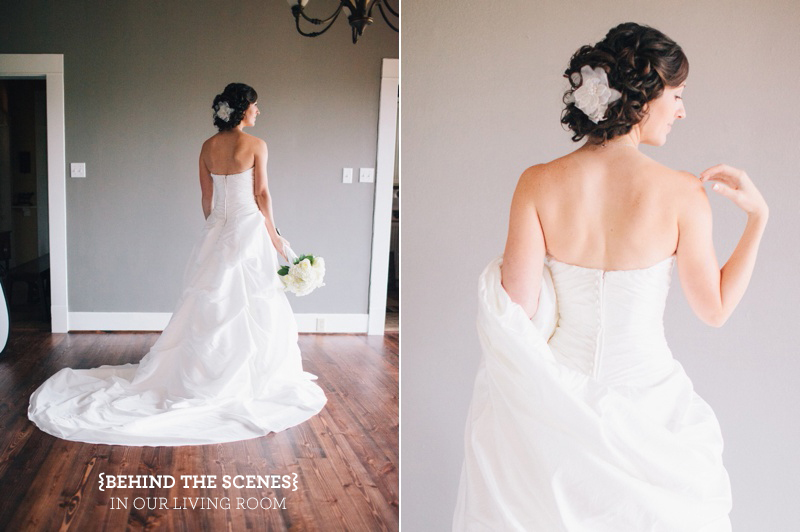 But the bride's mom was in town from halfway around the world, and we didn't want to disappoint the bride or her jet-legged mother. When they arrived at the ranch in the midst of a torrential downpour, we suggested indoor bridal photos and we converted our home into a makeshift studio. Although we went to great lengths and took lovely portraits, there was no way we could provide our signature Luke and Cat Experience of outdoor golden-hour photography. Our lovely bride liked the photos—they were beautiful—but they were also unlike anything she had ever seen from us. We could tell she was still craving the natural, sun-filled images she envisioned when she hired us.
One misguided concession (we really should have rescheduled!), can easily turn into a stampede of adjustments, corrections, 'should haves' and 'could haves'. In that case, we proceeded to trample all over our carefully planned itinerary for wedding day photos because we felt we should squeeze in make-up outdoor bridal portraits too. Although the bride never demanded it of us, we placed extra stress on ourselves in order to deliver images that we should have taken at a different time. Had we asked her to reschedule her bridal portrait, as we should have during that torrential downpour, we're sure she would have been more than willing to do so.
Why couldn't we see it then? So we could learn this:
Part of running your own business is determining and setting boundaries, and then sticking to your guns so that you can create the experience you want to provide for clients while enjoying the perks of self-employment. To get our clients traveling in the right direction, we've got to "put up fences" early on, lest we find ourselves riding out again and again to loop in stragglers.
In the early days of our business, we were afraid to stand firm on certain non-negotiables. We caved several times, making exceptions and changing our policy "just this once." But time and again, we realized that we should have had the confidence to hold firm. If a concession means a less than-optimal experience for our clients, or an imposition on our quality of life (Sundays are reserved for church and family time), nobody wins. Our clients trust us to take care of them, and as any parent knows, taking good care of people doesn't always mean giving them what they think they want. Like moms and dads, we might occasionally get a little push back on our rules and policies, but the rules exist because we've learned what works best and what will ultimately make our clients the happiest. As our parents used to say: "We're doing this for your own good!"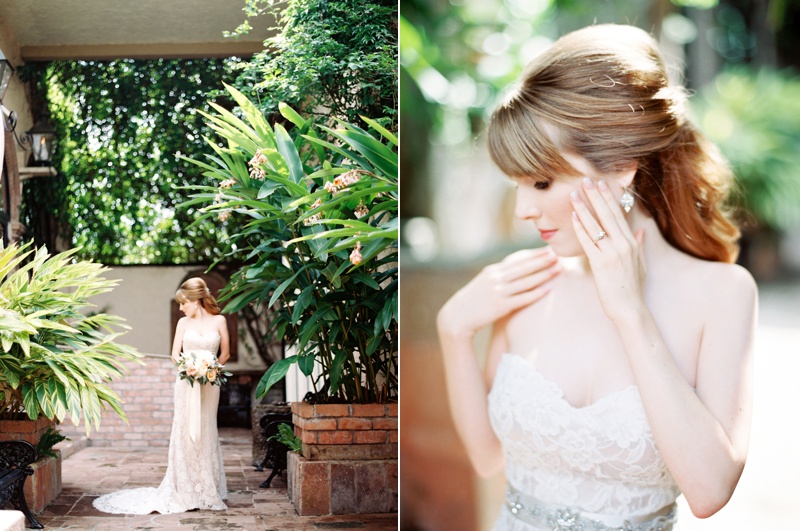 Our most recent bridal session had to be rescheduled due to weather three different times, but the end result was worth it!
The Take Aways:


Sometimes, if it's a question of money - it can be tempting, especially when you're starting out, to grab every opportunity, even if it does conflict with, say, a "No Sundays" rule. But, resist the urge and stand firm in the face of fear. Be true to your brand and your lifestyle decisions. If someone wants something that you don't do, kindly refer them elsewhere. Something better will always come along; it has for us.


The quality and consistency of your brand is everything. If a compromise or concession conflicts with your brand's image (like the portraits we created for our rainy day bride), don't be afraid to say 'no'. In the long run, it really is the nicer thing to do.
Bride Guides, and sending regularly scheduled emails that cover a multitude of potential questions and concerns. This shows our clients right away, that we are prepared to be their guides. We've worked hard to manage the process so they're clear on where we're taking them, every step of the way. If a bride has a question we haven't already answered, we consider that a failing on our part!


Take time on the front-end of each business transaction to give your clients the lay of the land. We spend a considerable amount of time conversing with couples, giving them a wealth of information in our



On the ranch, young cattle can be paired up with more experienced members of the herd to guide them into the group. Similarly, we have a Facebook group, allowing new clients to chat with former brides and grooms who have had the Luke and Cat Experience. Our seasoned clients can answer questions and alleviate one another's concerns, freeing up more of our time for work.
Saying 'no' feels scary. But, you have to say 'no' to the opportunities that aren't quite right, so you leave room to say 'yes' when the perfect ones come along.
If you wait to get your business to a certain point before setting boundaries to protect your lifestyle, you'll be waiting for a really long time. You've got to define your values, set some hard and fast rules, and steer your business in a direction that makes sense for your life.
Lassos & Corrals (Metaphorically speaking, you need them in your business too!),
Luke & Cat
We love to teach photographers how to hone technique, artistry and business acumen to create a life that improves your craft, and a business that supports your life. For a fast track to your authentic Life & Craft, check out more about our workshops we host on our cattle ranch in Texas.
If you like this post, be sure to sign up for our FREE Life & Craft Newsletter for photographers. You'll receive great content like this straight to your inbox every two weeks!