Featured on Southern Weddings :: Fall Wedding Inspiration
We're excited to share the news that our styled wedding inspiration shoot from the Life and Craft Workshop was featured today on the Southern Weddings blog! It seems like a match made in heaven for us, since Southern Weddings is our favorite wedding magazine around. Our Luke and Cat brides already know this though, as they each get their own copy from us as one of their first gifts!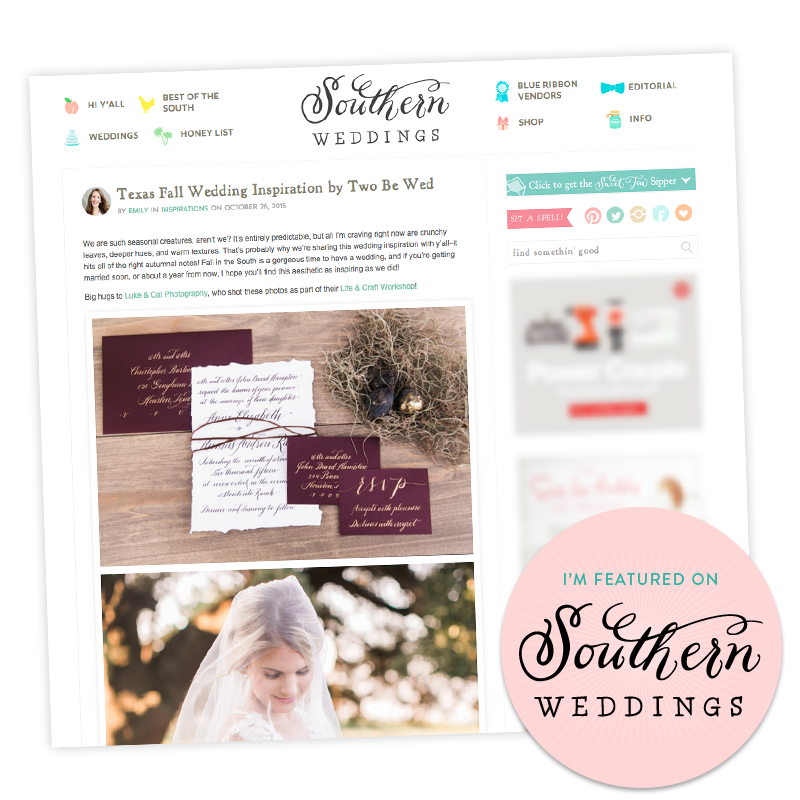 Any mention of this editorial has to include credits and high fives to the masterminds behind this shoot - Catherine Duffin and Abby Meija of Two Be Wed. View the entire shoot here and be sure to check out the feature on Southern Weddings!
If you're interested in joining us for a future Life and Craft Workshop, sign up to be notified when we announce our next workshop at the ranch.
Lets Pop Some Corks & Clink Glasses,
Luke & Cat