Five Ways to Avoid Burnout
Thirty weddings a year. It sounds amazing to those of you just starting out on your wedding photography journey, doesn't it? All that business, all those clients! We admit—we were super excited at the beginning, too. We were saying 'I Do!' to every client that came our way, ready to put a ring on it.

But over time, the true cost of thirty weddings a year started to weigh heavily on us. Thirty weddings a year means, give or take, thirty weekends a year. No trips to the farmer's market, no walks to the bakery for cupcakes, and most damaging to our week—no church on Sundays! That's our time to recharge and enjoy fellowship with friends and family, and without it, we were not happy campers.

On top of that—thirty weddings is a lot more than just thirty actual weddings. It's also thirty engagement shoots, thirty bridal shoots, and thirty meet-and-greet evening consultations. Are you doing the math? Cat wore the same shirt for thirty weddings in a row (that's it in the photo below) because she was so burnt out that she didn't have the time or energy to shop for new things to wear! Yes, we were booked solid—but we were miserable.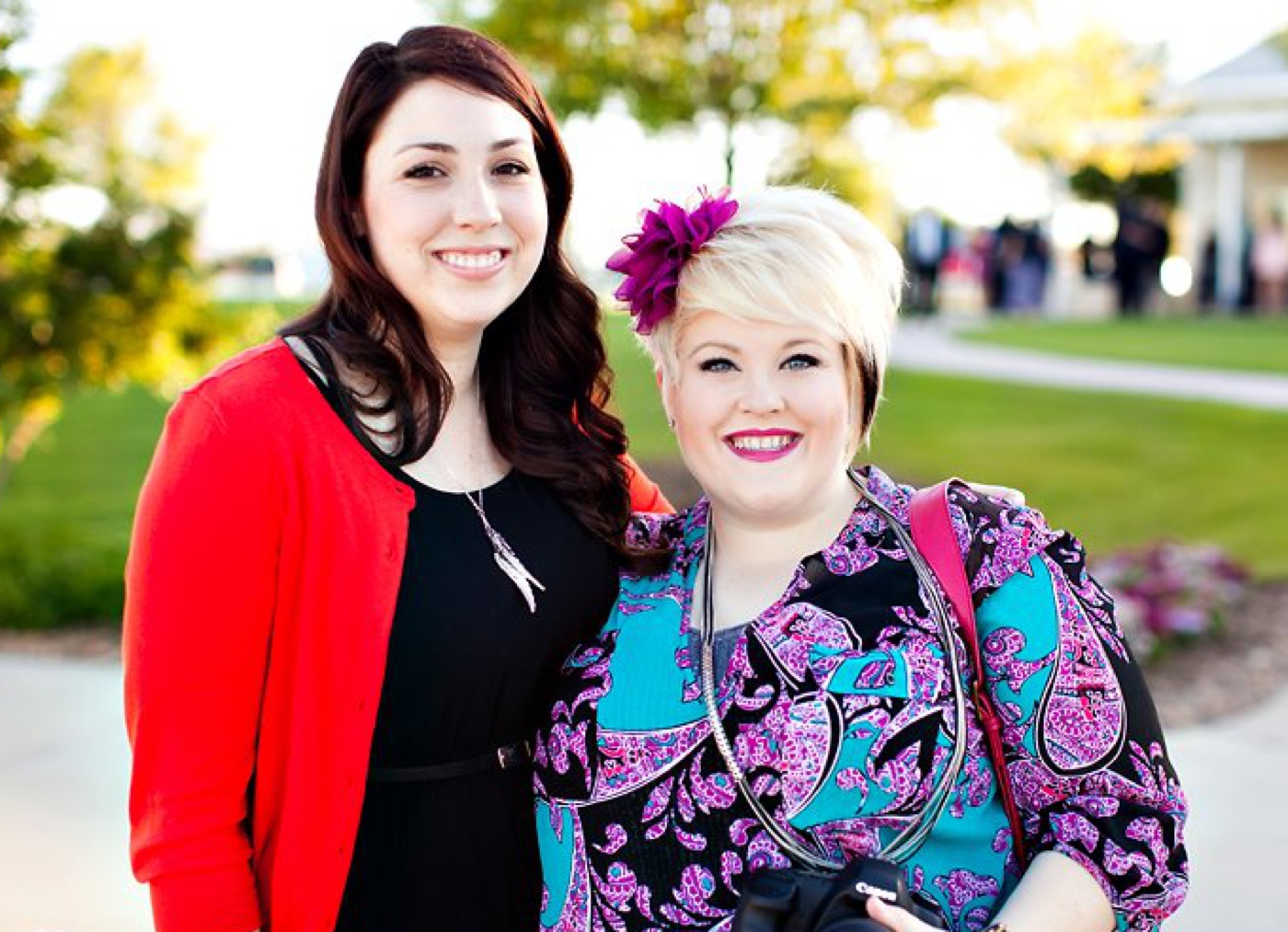 We knew we had to make some changes. So what did we do?
1. We changed the structure of our business. Instead of high volume and low price point, well...we thought we'd switch those up. Low volume, high price point. Work smarter, not harder, right?
It can be hard to change your business model; it requires a whole different mode of thinking. We had to become a full-service photography business—one that took extra-special care of our clients, provided exceptional service, and created beautiful heirlooms for them. Now, instead of serving 30 clients in a mediocre way, we're able to serve 10-15 clients a year and be at our absolute best with them.
And you know what happens? They tell all their friends how great we are. Then, when their friends get engaged, guess who they call?
2. We hired outside help. We talked about this in our last couple of newsletters, but we really can't overstate how much it helped us. Save the money-making tasks for yourself—or just do the things that absolutely need your personal touch. The rest can be done by assistants or experts.
3. We gave ourselves—and our clients—a little more structure. We made the big decision to stop shooting Sunday weddings, not accept Saturday (non-wedding) shoots, and start scheduling all our portrait sessions at our house on Tuesdays or Thursdays. At first we were worried—would we lose clients? But what it did was allow us to work with clients who really wanted to work with us, and who understood our values and respected our schedule.
Now, our families and friends know that we work in the evenings on Tuesdays and Thursdays. And we know that Monday, Wednesdays, and Fridays will be open for reschedules if the weather doesn't go our way. Plus, shooting at the ranch takes away the guesswork and time spent commuting to and from shoots.
4. We eliminated in-person consultations. This saved us a ton of time. We moved exclusively to booking folks on the phone, which means we don't need to clean our house, close our dogs in their crates, or get all gussied up for a client who might end up saying no. (We don't mind doing the housecleaning for clients who've already said yes—but if you read our newsletters regularly, you know how we feel about cleanin' house!)
Sometimes, people still ask to meet in person beforehand—and Luke directs them to our website, where there's video of us and they can creep around to their heart's content. This is plenty of face time for the folks who really want to work with us—and that's the kind of client we want.
5. We remembered why we do it. After one particularly exhausting wedding, Cat was ready to call it quits. She wanted to sell the cameras and equipment and get back to cattle ranching. But we took a breath and hung in there—and the very next weekend, shot one of the most fulfilling weddings of our career. So, we knew the love was still there; it had just been overshadowed by the stress of shooting so much for so little return.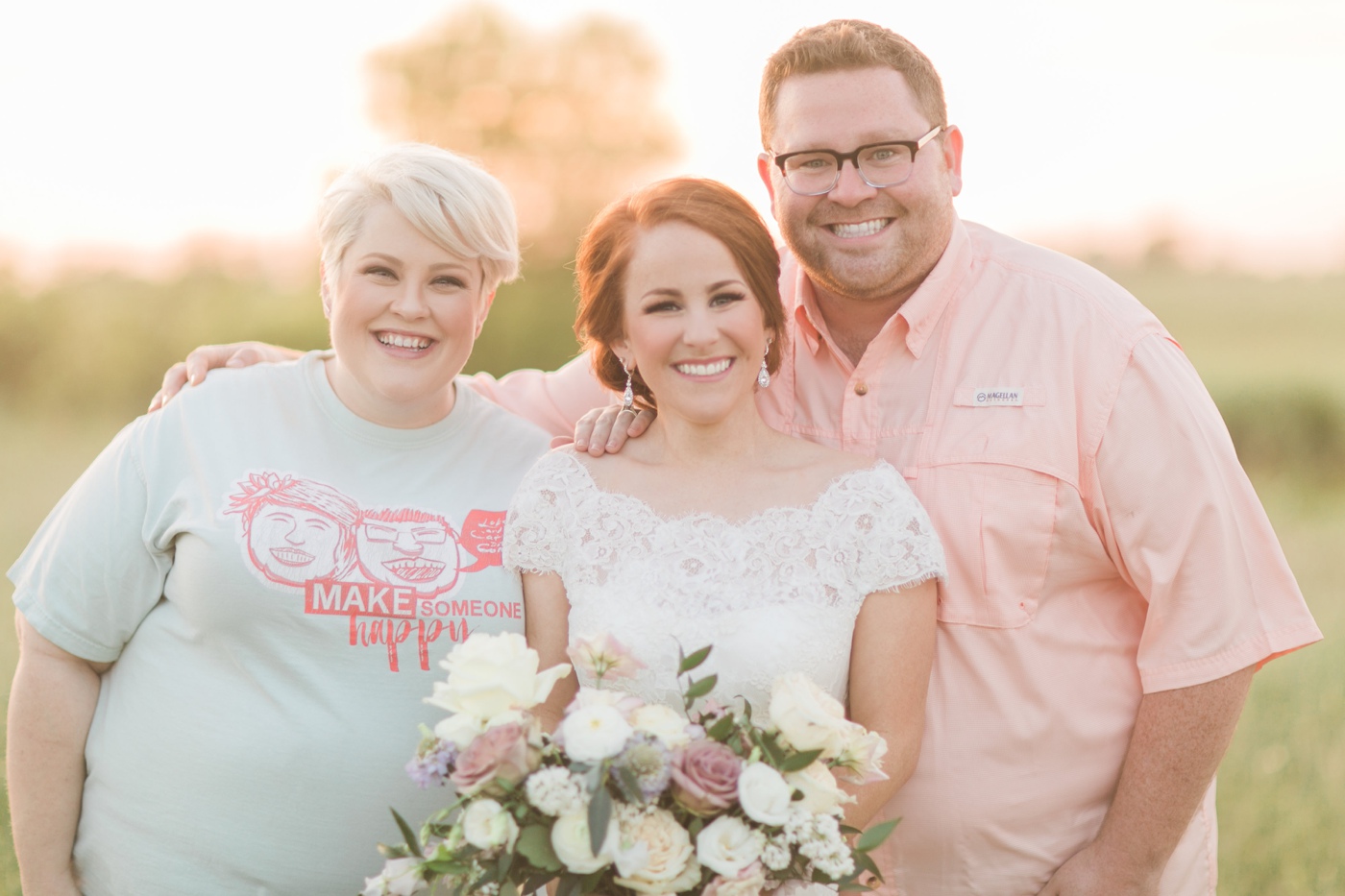 The Take Aways:
• Be A Better Business Buddy: We may have had 30 clients that year, but we weren't serving them the way we wanted to. We were almost grateful when people purchased digital files rather than prints, because it meant less work! Now, we craft beautiful, tangible heirlooms for each and every one of our clients.
• Clients Crave Structure: We create the schedule we want, and our clients work with it. No work on Sundays (we got our church days back!), no shoots on Saturdays unless it's a wedding. Portrait shoots take place on Tuesdays or Thursdays—it doesn't matter if we have availability on other days, those are the days we block off for portraits. And the location? Always our place—no stress about location selection.
• Create Space Where You Need It: When we changed the structure of our business, we eliminated the in-person consultation, allowing us to talk to potential clients on the phone. This is so much easier than having them in our house! If they want to see a little more about how we live our lives, that's what our blog is for.
• Don't Be Afraid To Hire Help: We will sing the praises of our assistants and experts all day long. Remember—we're smart business owners. Smart business owners hire employees when they need help. They also know their strengths, and they know that it's worth it to invest in experts to help out with the tasks that fall outside of those areas.
• Remember, You Do This For A Reason: We didn't decide to be wedding photographers for nothing. We love the work, and we're meant to do it. Don't let one bad day make you think you made the wrong decision. Readjust where you need to—to create the life you're meant to live.
Lazy Sundays & Calendar Appointments,
(two things we've made room for in our business!)
Luke & Cat
We love to teach photographers how to hone technique, artistry and business acumen to create a life that improves your craft, and a business that supports your life. For a fast track to your authentic Life & Craft, check out more about our workshops we host on our cattle ranch in Texas.
If you like this post, be sure to sign up for our FREE Life & Craft Newsletter for photographers. You'll receive great content like this straight to your inbox every two weeks!