Cat's Birthday Surprise!
Yesterday we celebrated Cat's birthday, even though it isn't until July 7th! Her gift arrived and I (Luke) couldn't wait to give it to her!
Each year it is a competition of sort, or maybe a quest, to find a great birthday present for my lovely wife. The tricky part is, Cat isn't really a fan of surprises. Ideally, she would like to say "Here is what I want" and then have me get that. However I am not that type of gift giver! I like to think and get something that is off the beaten path, or at least not on Cat's Pinterest board called "Wish List!" That would be a little too predictable for my taste!
So, Cat and I know an amazing young lady who founded a new and pretty revolutionary business. Her name is Emily Huskinson and she founded a company called Ring Wraps. Emily makes the most beautiful diamond ring wrap that accents and accompanies your class ring. Emily and I had been working on this little secret for a few months since each Ring Wrap is handmade and takes about 3-5 weeks to create, and trust me, I would have waited years to get one of these! They are just flat awesome.
Since Cat and I both graduated from Texas A&M University, we adore our Aggie rings. Cat and I had conversations about how she would like to have other rings to wear, but she doesn't want to get rid of her Aggie ring, so her options were rather limited. There must be other lady folk that feel the same way, and Emily created a product to fix that very problem.
That leads us to this. Cat opening her present!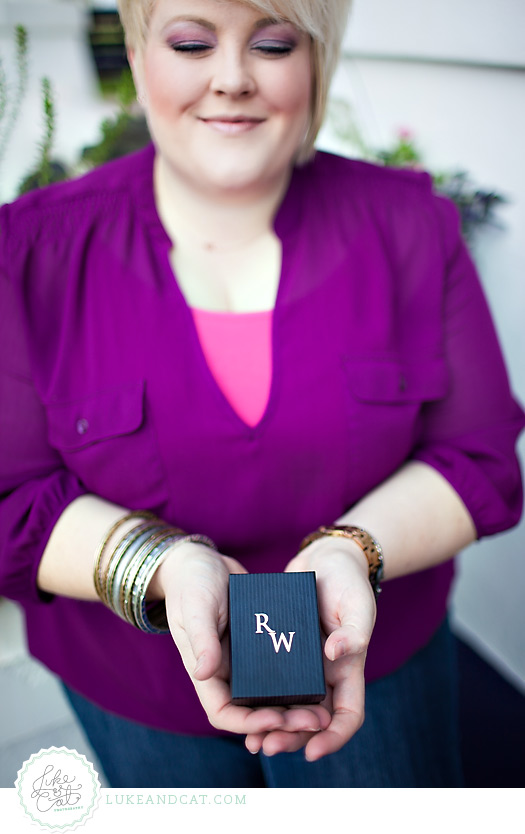 When Cat saw the gold "RW" on the box, she knew exactly what it was. Emily has just posted an Instagram that showed her orders going out, and Cat remembered what the boxes looked like!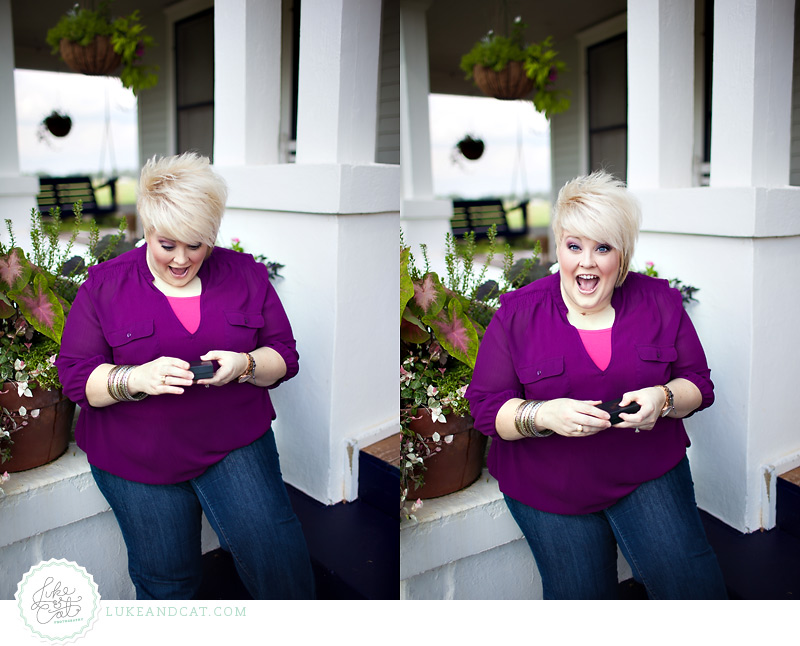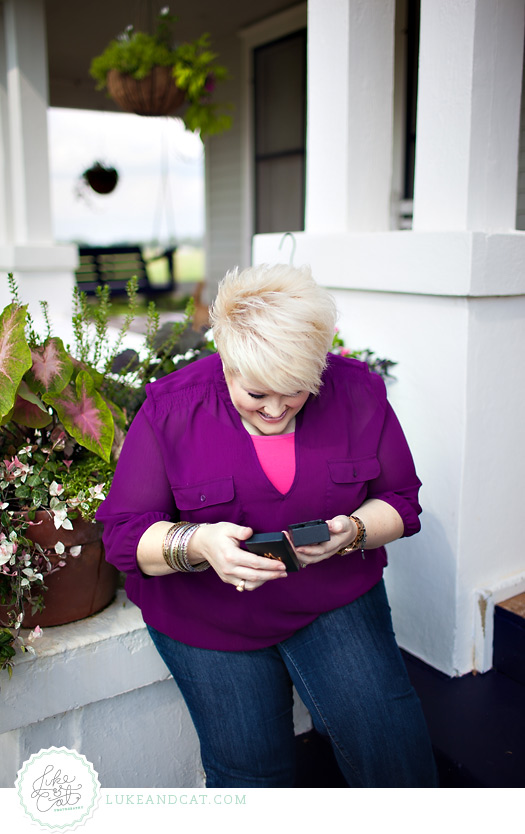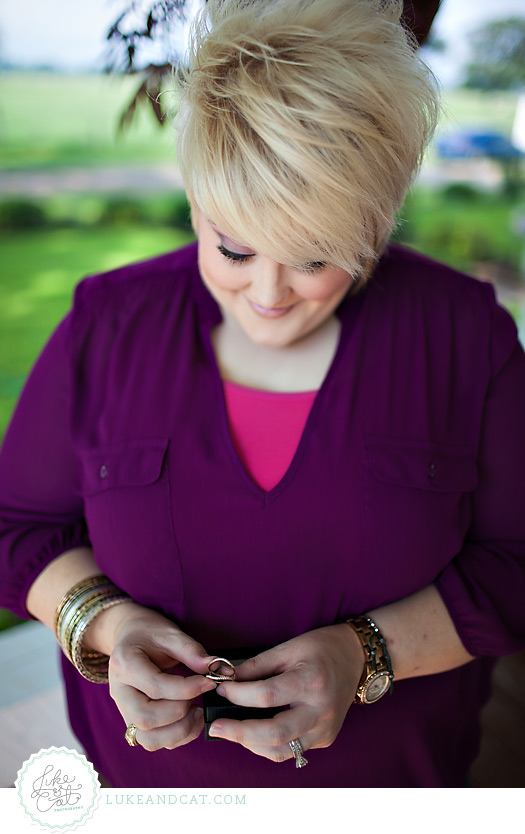 I was a little nervous at this point. I had to sneak Cat's Aggie ring away from her and try to measure it. She didn't remember the exact size of it, and I hope that my size chart I printed off the interweb was pretty accurate. It fit perfectly!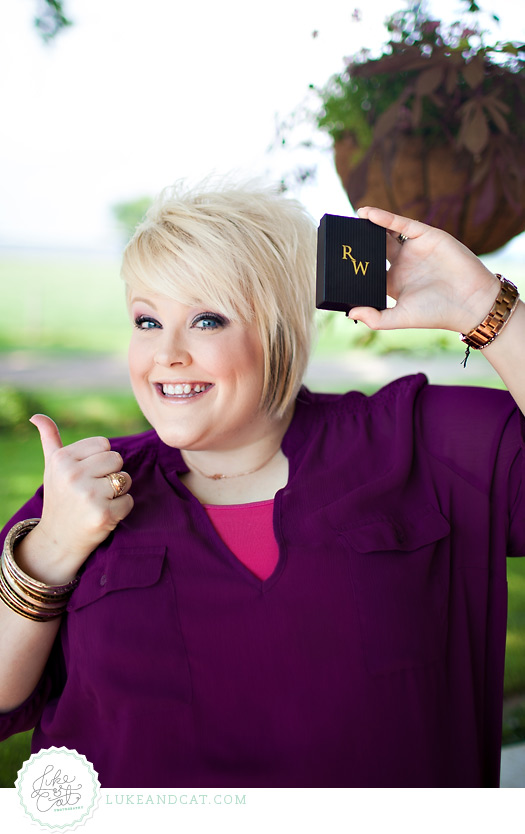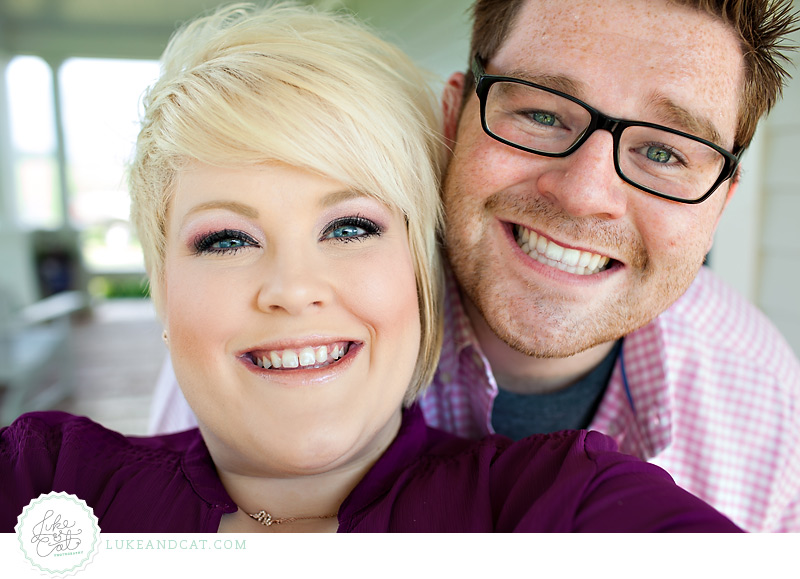 Here are a few close ups, so you can really see the awesomeness of a Ring Wrap!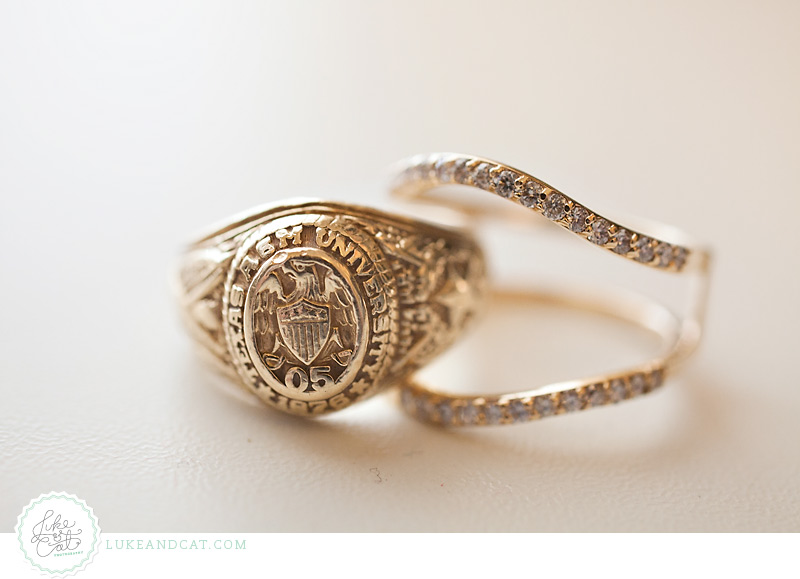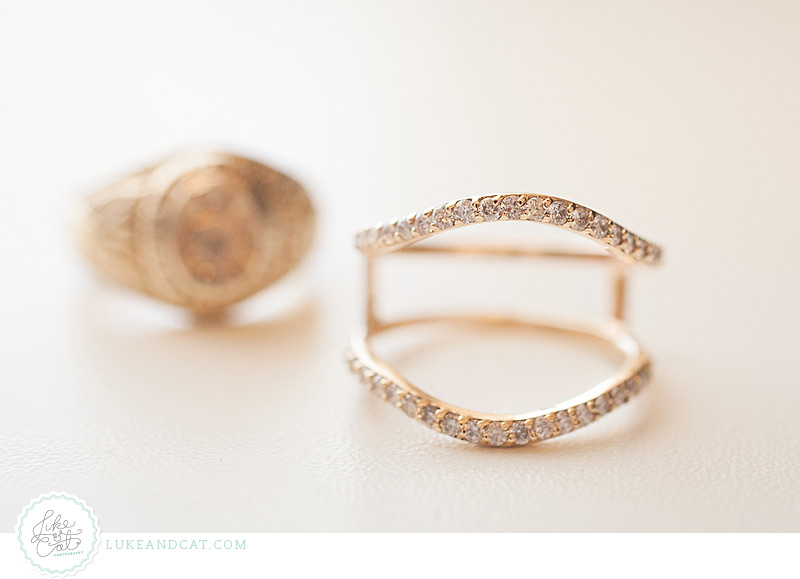 Isn't that beautiful!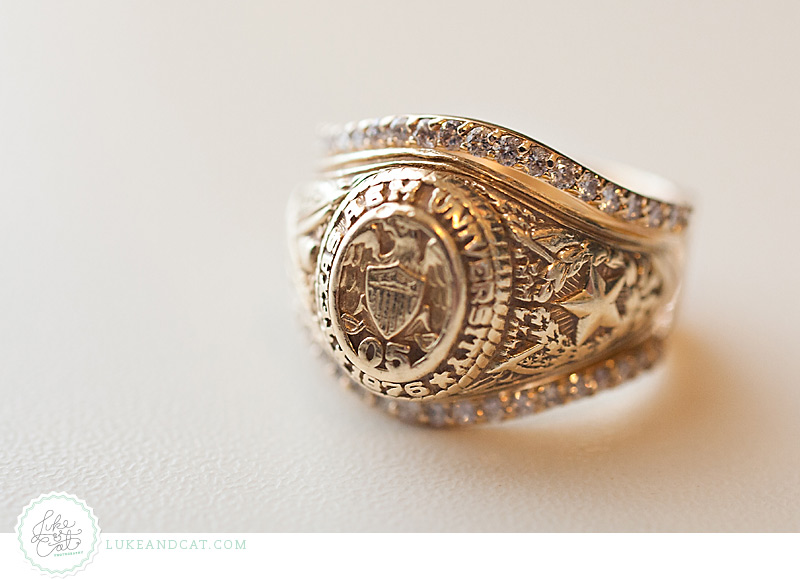 Feel free to take a look at the
Ring Wraps
website to learn more! They can do custom work and fit any class ring!
NOW FOR SOME GREAT NEWS!
If you are interested in purchasing a Ring Wrap for you or your special someone, and you enter the code "lukeandcat" you will get $250 off your order!
HOW AWESOME IS THAT!!
Now, go out and buy you one!