The Six Figure Sandwich
Fifty years ago, the V8 Ranch relied almost exclusively on word of mouth. Without Google rankings or electronic newsletters, for our family, there was really only one way to get our name out there when the big bull buyers came into town.
One day, when Cat's aunt Jan was just ten years old, she overheard an Oklahoma bull buyer chatting with a waitress at the local Hungerford Café. As he ordered a sandwich and Coke, it was clear that he had a full wallet and one goal in mind – he was looking to buy the best cattle in the country. Little Jan set down her fork, took a swig of her milk, hitched up her Wranglers, and strode right over to that bull buyer. She looked him dead in the eye and said:
"Mister, if you want the best bulls around, the only person you need to talk to is my daddy. Stay in town one more day, he'll give you a personal tour, and we'll show you where to spend your money!"
The rancher took one look at little Jan and made a decision that changed the ranch for decades to come…
That Oklahoma cowboy listened to Jan's advice, visited Cat's granddaddy, and continues to be a customer to this day. By our calculations, over the years, that one sandwich at the Hungerford Café has brought hundreds of thousands of dollars to the business, which just goes to prove that having lunch with the "right people" can pay for itself (a thousand times over!).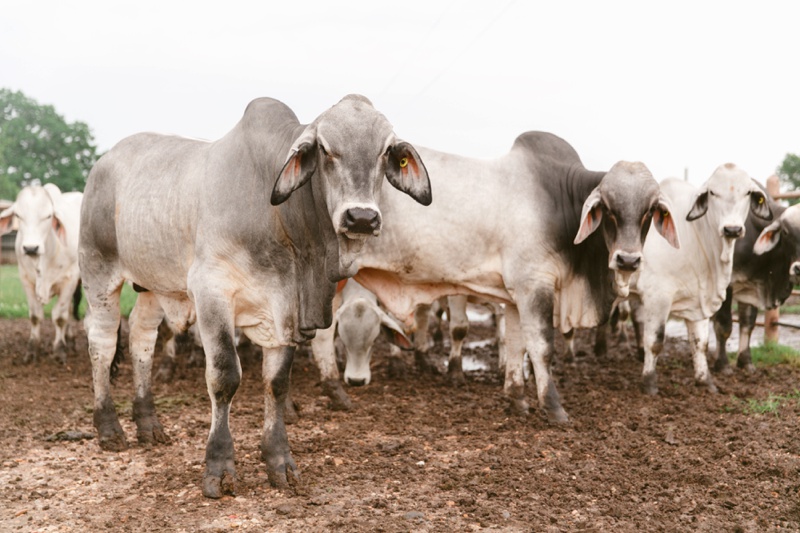 Times have changed. Precious ten-year-olds now have their own YouTube channels and word of mouse has trumped word of mouth. Or has it?
Is the best marketing strategy the one that places you at the top of the search engine heap?
A few years ago, we spent a pretty penny on a company who promised SEO (Search Engine Optimization) for our site—they'd make us #1 on Google in our market, they said. Sure enough, if you typed in 'wedding photography, Houston', you found us at the top of the list.
Was it worth it? We don't think so. We may have been seeing lots of traffic and generating more leads, but quantity doesn't mean quality. It cost more than money—we also spent a lot more time fielding requests from couples whose needs didn't match our price point or our aesthetic. In the end, we booked just one bride directly from a Google search. And, although we didn't have a little Jan talking us up at the Hungerford Café, word of mouth has sent hundreds of people our way!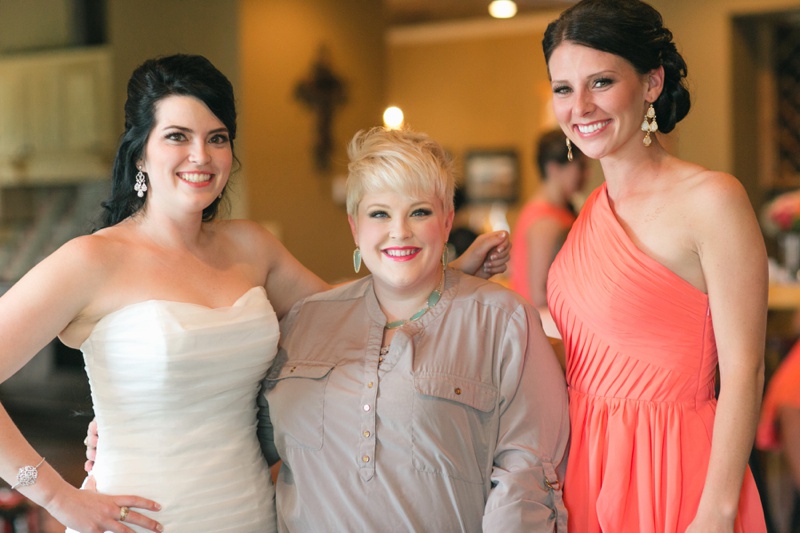 Cat with one of our 'word of mouth' happy endings - two Luke and Cat brides, one referred by the other!
The Take Aways



Doing business in the digital age means new technologies are popping up at the speed of thought. Searches from mobile devices make up half of all Google searches now, and as of April 2015, it is no longer SEO that determines the ranking of your small business site - it is mobile optimization. The lesson is: what seems like the prize steer one month might not be worth your cash a few months down the line. It's okay to take risks - we sure did - but we learned that staying focused on our target market pays greater dividends than focusing on the latest tech fad.



Relying solely on cute kids in sandwich shops won't get you all your business any more than being at the top of the Google heap. Optimize your marketing with a loyal fan base backed by an online presence. In other words, diversify and be smart about it.
YouTube. Couples can easily find their photography slideshows and share them with friends on Facebook and Twitter. Best of all, since Google owns YouTube, each video viewing is another step up the Google ladder.


There are ways to improve your Google results without paying for SEO. Google rewards small businesses when they have activity and reviews on Google+. And, while Vimeo may be the darling of many professional photographers and videographers, we actually prefer
Just one bride referred seven more brides, and the good word traveled fast from there. Our work style and our client experience gets them talking…and keeps them talking! Remember that referral clients not only cost you nothing in advertising, they come to you educated, eager, and ready to work with you. In other words, you are already more to them than just a convenient Google result, which makes the closing process faster and smoother.
Fifty years later, referrals are still where the ranch gets the bulk of its clients. The same holds true for our business.
Luke andCat
We love to teach photographers how to hone technique, artistry and business acumen to create a life that improves your craft, and a business that supports your life. For a fast track to your authentic Life & Craft, check out more about our workshops we host on our cattle ranch in Texas.
If you like this post, be sure to sign up for our FREE Life & Craft Newsletter for photographers. You'll receive great content like this straight to your inbox every two weeks!